Madison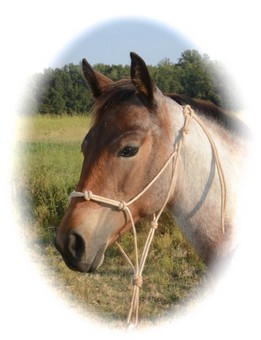 Registered name: (Pending AQHA approval)
Born: March 25, 2016
Height/weight: Still growing
Color/markings: Bay Roan with no other markings
Bloodlines in pedigree:
Jackie Bee:

Foundation Quarter Horse

Cutter Bill:

Foundation Quarter Horse

Two Eyed Jack:

Foundation Quarter Horse

Colonel Freckles:

Foundation Quarter Horse

Dash for Cash:

AQHA Hall of Fame. Successful record on the racetrack. Won 21 of 25 races within a three year period.
Owner: TW Quarter Circle Ranch
Bio: Like most young foals, Madison is the picture of "cuteness!" Visitors and volunteers alike love to spend time watching her prance around and toss her head. She is quite the little actress! We love Madison's bold and curious personality and hope that it is an indication of an attitude of willingness and tenacity that will be beneficial to her career. With the same soft, expressive eyes of her mother Rosebud and her half-sister Lakota, along with the stunning bay roan coloration of her body, we expect Madison to be quite the eye-catcher in the show ring!