Lakota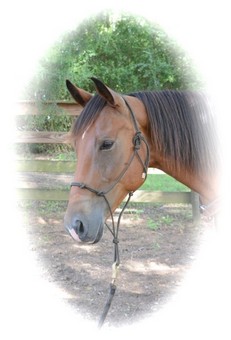 Registered name: Roses Lakota Witness (AQHA #5467486)
Born: March 3, 2012
Height/weight: 16 hands (still growing), 1,040 lbs.
Color/markings: Bay with small white star and one white sock
Bloodlines in pedigree:
Skipper W:

Foundation Quarter Horse

Special Effort:

Racing career will be etched in Quarter Horse Racing history as one of the finest ever. The first and only American Quarter Horse to sweep the Triple Crown at Ruidoso Downs. Dominated the All American field by 4 lengths over a muddy course in 1981. Went on to be named Champion 2 year old Stallion, Champion 2 year old, and World Champion for 1981. Returned in the 1982 season to capture the Grade 1 Kansas Derby, before retiring to stud with a race record of 13 wins in 14 starts.

Dash for Cash:

AQHA Hall of Fame (QH Racing). Successful record on the racetrack. Won 21 of 25 races within a three year period.
Owner: TW Quarter Circle Ranch
Bio: One cannot look at Lakota without picturing Royalty! She has the expression, elegance, and poise of a Queen. While she inherited her soft, expressive eyes, thick mane and tail, and powerful muscling from her mother Rosebud; we are not sure where acquired her height. At 16 hands (and still growing), Lakota is the tallest horse at the ranch. She is also one of the most responsive to the cues of her rider. She can easily sense even the slightest shift of her riders weight in the saddle, and she works hard to interpret these subtle cues. Although she is still inexperienced and has plenty of energy, Lakota is quickly becoming a great asset to the show team.
Accomplishments:
2016:

Champion: Disciplined Rail
Reserve Champion: Open W/J/L Trail; Ranch Horse Pleasure (tied); Halter Mares (tied)
Third Place: Working Western Adult W/J